NEED "KILLER" CLIENT ATTRACTION
MARKETING IDEAS FOR YOUR BUSINESS?
ONLINE & OFFLINE!
Welcome to the world's number
one "hub" for business
marketing and promotional
concepts!
Have The Seinfeld
Marketing Guy on Your
Side!
All designed by marketing
extraordinaire, John Dwyer, the
guy Jerry Seinfeld trusted his
"brand" to in recent years.
ENJOY 24/7 ACCESS TO THE BEST MARKETING IDEAS
& TEMPLATES IN THE WORLD! WITH NO LONG TERM LOCK-IN PERIOD!
• Marketing Plans & Reports • Website Designs That Sell • Brochure Templates • Press Ads • Radio Commercial Scripts • TV Ad Scripts • Website Designs • Promotional Concept Blueprints • Sweepstakes Ideas • Media Release Templates • Signage Tips • How To Construct A Marketing Plan • Direct Mail Templates
HOW "WOW CENTRAL" CAN HELP YOU
Wow Central is an Online Marketing Resource Centre where business owners & managers can help themselves to a HUGE library of marketing ideas – PLUS – it's also a place where you can share thoughts, questions, answers & opinions with other biz owners & managers all around the world…………whenever you want to!!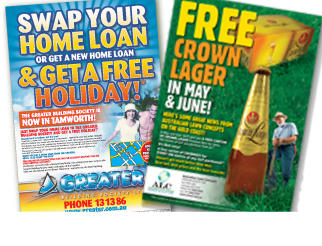 Imagine being able to "swipe" proven winning marketing plans, promotional concepts, website designs, brochure & press layouts, direct mail templates, TV & radio ad scripts, tips on how to run money-making events & much, much more from one of the globe's most brilliant marketeers!

John Dwyer (known as "JD" to colleagues & clients) is a "marketing maverick" & his "wow factor" direct response ideas have changed the fortunes of businesses of all sizes.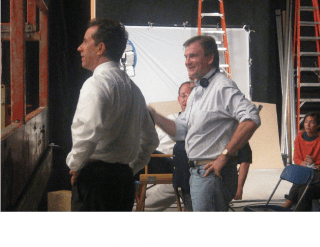 He's also the guy who worked side-by-side with Jerry Seinfeld to create a landmark marketing campaign for a small Australian banking institution – a campaign that TRIPLED the bank's home loan market share within 24 months!

You now have the chance to grab his "customer attraction" concepts & use them for your business – no matter what size your business is!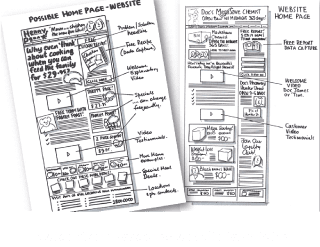 It's as if you've been able to look over his shoulders for the past 20 years & record everything he's done for your own exploitation!!

This is one of those absolutely INSANE opportunities of a lifetime – don't miss it!

For a small investment, you'll gain instant access to ALL these brilliant resources for a whole year.
WATCH THIS VIDEO WHERE JOHN SHOWS YOU INCREDIBLE "CLIENT ATTRACTION MARKETING IDEAS" YOU CAN SWIPE & USE IMMEDIATELY!
Make sure you watch this short video where John gives you a "sneak peak" of some of his dynamic marketing concepts that have created an avalanche of new clients for other businesses. Watch & swipe!!
(Video goes for just over 7 mins – & there's GOLD in every minute!)
"JUST ONE OF THESE WOW IDEAS COULD CHANGE THE COURSE OF YOUR BUSINESS!"
The Wow Client Attraction ideas in this resource centre are incredibly powerful & I've seen plenty of them explode sales for businesses.
This is the chance for any business owner to render their competition invisible!
Marketing Manager, Newcastle
Knights Football Club

"DOUBLED MY SALES IN 1 MONTH! I WAS AMAZED AT HOW EASY IT WAS TO TAKE MY CLIENT'S EYES OFF THE PRICE!"
I simply followed the wow marketing template JD gave me & in just the first month, my revenue doubled.
The client attraction idea was simple – my customers got a Free Gift Of A Carton Of Premium Beer with purchases – & my sales went through the roof instantly!

"MY CAFE'S Monthly PROFIT SKY ROCKETED FROM $120,000 TO $440,000!"
JD's Wow Ideas had an immediate positive effect on my cafe sales. They were easy to implement & helped catapult my eatery as the "go-to-place" on the Gold Coast.
And my profits tripled – without having to work any harder. All I had to do was follow the templates!
Cafe St Tropez, Gold Coast

ENJOY SWIPING THE BEST "PROVEN" CLIENT ATTRACTION IDEAS ON THE PLANET!

JOIN NOW WITH NO LONG-TERM LOCK-IN PERIOD!
Join "Wow Central" - & you get UNLIMITED ACCESS to the Resources & Forum for a whole year. Just one modest payment & the keys to the "Ideas Vault" are yours! When you join, you'll get a Password & Login which you'll use on each visit. The site is like a "library" - where you can search "marketing resources" by subject or industry-type. Nowhere else on the planet is there a "marketing ideas library" like this.

You'll have access to proven marketing concepts that have made millions of dollars for other businesses.

Simply swipe & deploy - whenever you need to attract more clients!

Just a modest "Monthly membership fee" & you get the keys to the "Wow Kingdom".

And another great bonus is there is NO long-term "lock-in" period!

You simply stay a member for as long as you like!

The value to any business owner? Priceless!

If you're a Business Owner or Manager, you know that there is no such thing as the 9 to 5 workday. You work hard all day, then get home to enjoy a quick dinner.......& then back behind the computer for some emails or "brain-food!"

Well now you can enjoy wandering through this "ideas site" at any time of the day, because if it's "brain-food" you're looking for, you've hit the jackpot!

Need a promotional concept that can bring in an avalanche of new clients?

Need a Loyalty Program that will stimulate repetitive trade?

Need a quick webpage design?
Need a longer-term marketing plan?

Your answer for all of these challenges is Wow Central.

SWIPE BY "BUSINESS TYPE" OR "ADVERTISING CATEGORY"
The great thing about being a member of Wow Central is that you can search by:
"Business Type" (eg: Florist, Accountant, Web Designer, Butcher, Baker etc)…….or by
"Advertising Category" (eg: Facebook, Brochures, Direct Mail, radio etc).
This means you can "swipe" ideas & templates that others in your industry may have road-tested already!!

Doesn't get much better than that!!!

Imagine the 'peace of mind' you'd enjoy if for example, you're a Hair Salon owner - & you had the luxury of "swiping" hair salon marketing ideas whenever you needed them!

Or if you were a dentist & could simply search "dentists" inside Wow Central - & then swipe "jaw-dropping" client attraction ideas! (excuse the pun about "jaw-dropping!")

Dianne Kennedy
Accountant​

Candyce Clark
Health & Fitness Studio
YOUR CHANCE TO SWIPE MARKETING IDEAS THAT CAN WORK ANYWHERE IN THE WORLD!
Here's just a snapshot of the contents of this gigantic "Ideas Library" - a resource that you'll be able to use whenever you want:
WANT TO SEE A WEBSITE DESIGNED
IN 60 SECONDS?
You're going to be able to swipe "winning website templates"
- ones with "WOW" that sell like no others!
Have a look at JD in action in the video below - the and you'll see an incredible transformation of a tourist attraction website in a matter of minutes!

It is this marketing wizardry that you're going to be blown away with when you make the small membership investment in Wow Central - because once you get inside this library, you're instantly a part of JD's "World Of Wow Marketing" - getting access to his proven direct response ideas that have created "an avalanche" of new clients for businesses large and small.

Do yourself a favour - watch the 60 second video & see "website magic" happen before your eyes!
This Opal Mine Attraction website is transformed from "bland" to "grand" - & 3 months later, the owner gave JD a video testimonial saying that revenue had exploded.

You'll see the owner's reaction in the second half of the video below - "ecstatic" would be on understatement!
As a Member, you'll get access to winning website design templates!

MEET THE MARKETING GENIUS BEHIND THIS GIGANTIC LIBRARY OF PROVEN "CLIENT ATTRACTION" IDEAS!​
JD's track-record of creating successful, ongoing "client attraction" marketing miracles is legendary. This guy certainly knows HOW TO DRAW A CROWD!

And he knows how to sell lots of VOLUME!

JD's clients include the likes of McDonalds, News Ltd, 7 Eleven, Fairfax, Westfield & NRL Clubs, each of them wanting to tap into his "avalanche marketing" wizardry.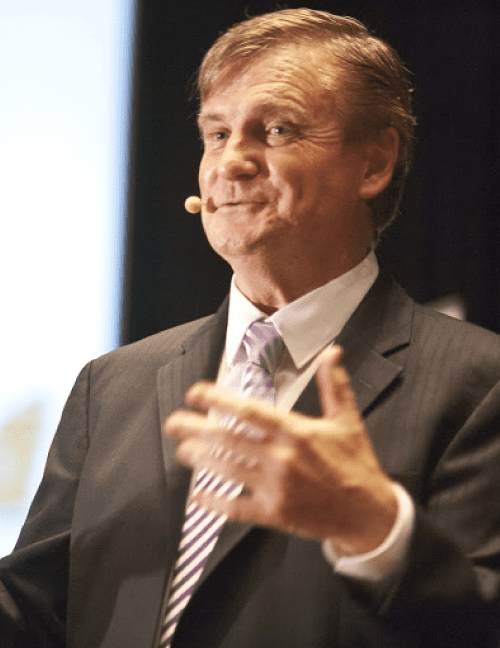 HERE'S JUST A FEW OF JD'S INCREDIBLE SUCCESS STORIES:​

He has developed "proven" systems of attracting new clients quickly...........his "thinking" is way outside the box & refreshingly unconventional........THAT'S WHY HIS STUFF WORKS!

Put simply, HE'S DIFFERENT, VERY DIFFERENT - & that's why you want him on your team.

And now you've got the chance to tap into his "goldmine" of creative & strategic advice in this Wow Central ideas bank!

IF JERRY SEINFELD TRUSTS HIS PERSONAL BRAND TO JD, YOU KNOW YOU'RE IN SAFE HANDS!
And let's not forget that JD convinced superstar, Jerry Seinfeld, to act as spokesman for the Greater Building Society, a relatively small Australian bank!

This was a marketing coup of gigantic proportions!

And of course, a worldwide celebrity like Jerry Seinfeld doesn't just work with anyone. He trusted JD's marketing acumen.

JD worked closely with Jerry and his team to create an incredibly successful marketing campaign for this Aussie bank - and there's lots of valuable lessons from this campaign inside the Wow Central Ideas Library!

Wait till you see how JD and Jerry joined forces to put "a whole new spin" on home loan marketing - with Jerry promoting "a free vacation with every home loan!"

Result? Jammed switchboards and home loans going through the roof!

The Greater TRIPLED its home loan market share in just 24 months of the Seinfeld campaign - yep, goes to show what can happen when you've got JD on your team!

Big ideas, big strategic planning & lots of creativity!

This is your chance to get unlimited access to what is arguably the world's largest vault of winning "sales & marketing ideas".

Do yourself a favour & become part of a "new way of thinking" when it comes to using innovative marketing tactics to lure new clients to your products or services.